The Real Estate Photographer Pro course is aimed at people wanting to get started in real estate photography, and to learn both the technical and business aspects of the field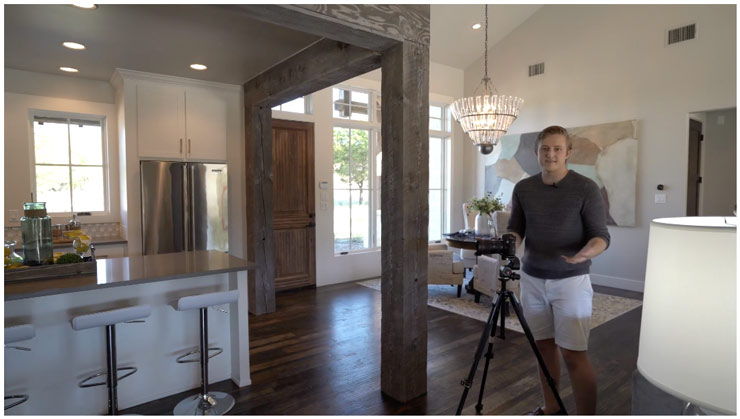 Review by Ron Pepper, 16 December 2020
About the Real Estate Photographer course
The Real Estate Photography course is from Norman & Young, a Texas company specializing in real estate photography. The course is led by the company's founder, Eli Jones.
The course aims at offering concrete advice and tools to start a real estate photography business.
This focus on practical advice differentiates the course from other courses, webinars, or tutorials that teach general principles and might leave people wondering what actions to actively take.
What's in the course
The Real Estate Photographer Pro course is divided into more than 80 easily-digestible sessions and step-by-step instructions.
Most videos are short, lasting just a few minutes, while some of the in-depth capture/edit videos are around 25 minutes.
In these videos, the host, Eli Jones, shares full details of how he started and currently operates his own successful real estate photography business.
A photographer may initially think about a real estate photography business as being just about taking great photos.
But there are all the other parts like organising photo shoots, selling the services, then seamlessly delivering the photos. And of course, getting paid for the work.
Many photographers, however skillful at their craft, may have little idea of where to start with parts of the business. Certainly, I found some of these crucial areas to be the most difficult when I was starting out.
So in order to help people get started right away, the course gives clear, simple advice to get the first sales.
It also includes ready to use pre-prepared resources. Some examples of these are checklists for home-preparation and lists of shots needed, and templates for website design.
I particularly appreciated recommendations of outside companies used by Norman & Young. For instance, for 'virtual staging' to virtually add furniture into a photographed empty room.
Some of the recommended outside vendors offer dedicated discounts to the participants in the course.
How the course works
The course layout allows the viewer to skip unneeded sections or to come back to lower priority topics later.
This way, a photographer who just needs help on the business side can go directly to those subjects. Similarly, a business person who wants to learn how to create real estate photos, videos, and 3D tours, can start directly where they need help.
As noted in the course's Introduction Video, it's intended that the student returns to certain videos more than once.
The videos move fast, but it's not necessary to remember everything the first time through. And it's a good idea to view some of them again as one gains experience.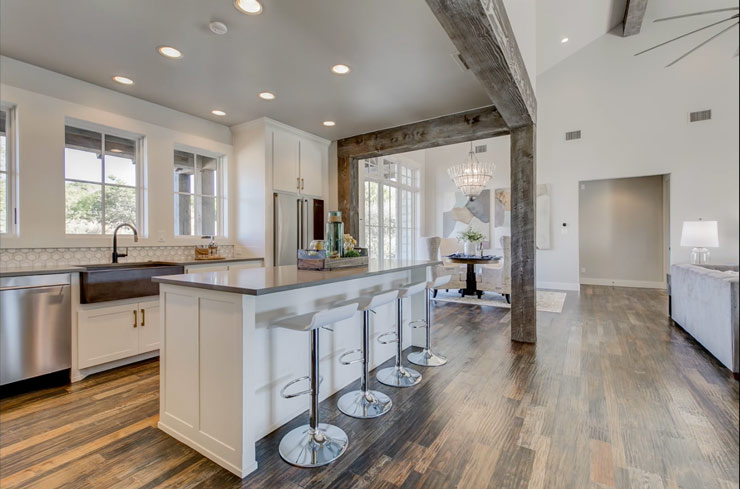 What I liked about the course
1. Specific and actionable on each subject
The many specific recommendations and tools mean that one can truly start out a new business from just what is included.
I certainly remember starting my business and not knowing how to take some early steps such as effectively marketing my services.
But for virtually every aspect of the business, they provide a concrete solution. Whether that's starting to sell, business-to-business vendors, or template files for a website, one can get started right away.
In my own experience, I've had 'analysis paralysis' plenty of times, and that only delayed making progress. But in this course, if you're unsure of how to do a specific thing such as accounting, there is a solution included to at least get you started.
2. Style
The overall tone of the videos is professional and confident, but not arrogant.
Eli presents tactics and content that work for Norman & Young, but is quick to acknowledge that students might find their own better ways of doing something.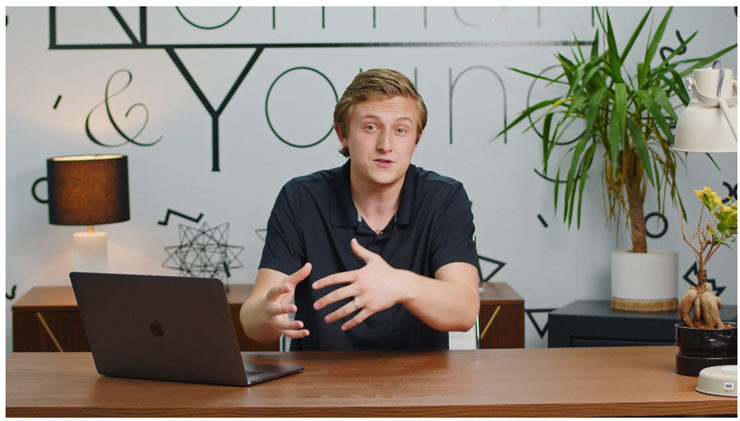 3. Community
Students of this course gain access to an active Facebook group of fellow students and Norman & Young staff.
This includes twice per week live Q&A sessions where Eli himself answers questions live. During these sessions, I've seen quite a few commenters also contributing their answers and advice.
The course continues to undergo growth and innovation, such as the new (at the time of this writing) 'Roundtable' option.
This paid option (not included with course) groups students of similar business levels but different geographic regions so that they are not grouped with direct competitors.
The idea is that these groups can benefit from sharing their business experiences, challenges, solutions, etc. And they receive coaching from Eli or other people from the Norman & Young Company.
What could be improved
I would like to see more advice and detailed 'play-by-play' instructions in some areas.
An example for me is in the session where we can watch and follow Eli while he is shooting video of a home. As someone who isn't experienced in that area, I would like more pointers regarding control of the gimbal.
I also think it would be helpful to see what the finished video clips look like as we watch him taking the video such as in a split-screen.
While there are other small things that I may have done differently, the addition of more detailed instructions is the only thing I feel is significant enough to mention as a potential improvement.
And, where there are gaps in detail, these can often be filled by asking Eli, as well as other participants, in the course's private Facebook Group.
The Vitals
Price:
$1,197 (at the time of writing) or 6 payments of $200/month
Offer:
A free introductory
webinar
lets you get the course for $897
Guarantee:
30 days
Run Time:
About 10 hours
Platform:
Hosted on Teachable.com - accessible from any browser as well as iPhone app
Course Link:
---
Ron Pepper
Ron Pepper is a commercial photographer and trainer based in San Francisco with over 15 years experience in real estate & virtual tour photography. With a keen interest in 360º photography, and the lighting challenges this presents, he discovered HDR photography and Photomatix early on. This has been a vital part of his photography business since 2005, and led to joining the Photomatix team in 2008.