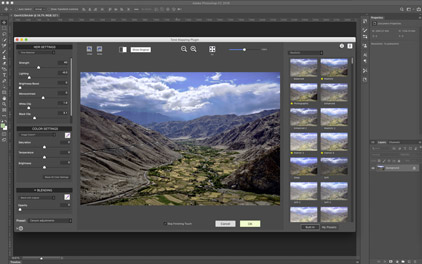 Enhance Your Photos with HDR
Make your photos pop, bringing out the details and breathing life into even dull looking shots. You can use the plugin with individual photos, as well as with images created from multiple exposures using Photoshop Merge to HDR Pro.
Get the Look You Want
Choose from a wide variety of looks to find what works best for your scene. The Plugin offers four different HDR styles, each with its own set of adjustments. Choose a style that matches your photo, or give it a whole new look by enhancing with a completely different style.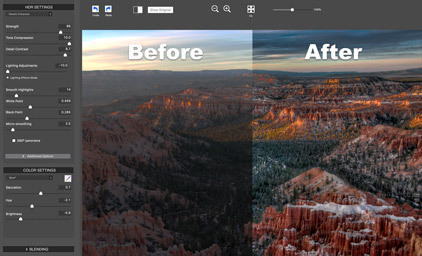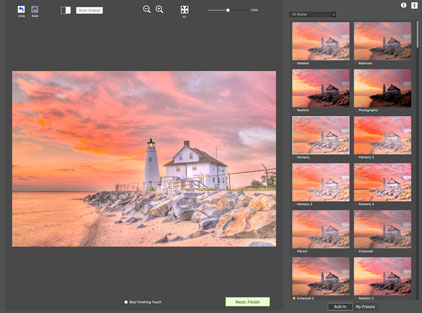 One-Click HDR Presets
Choose from 34 different presets, each with its own thumbnail giving you a preview of what it will look like for your image. You can also save your own favourite settings as presets, and get them back with a single click too.
Fine Tune to Your Liking
You can use a preset as it is, or refine your look by adjusting individual settings to your liking. It's easy to change the image in other ways too, like adjusting individual colours, and changing the colour and brightness of just some parts of the image.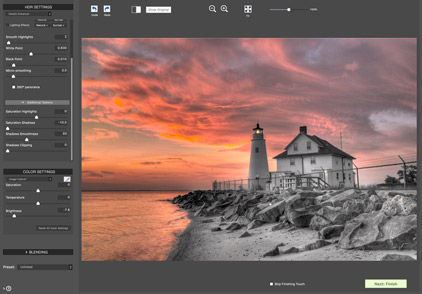 Try the Tone Mapping Plugin